TREATMENT AND SUPPLY OF CLEAN WATER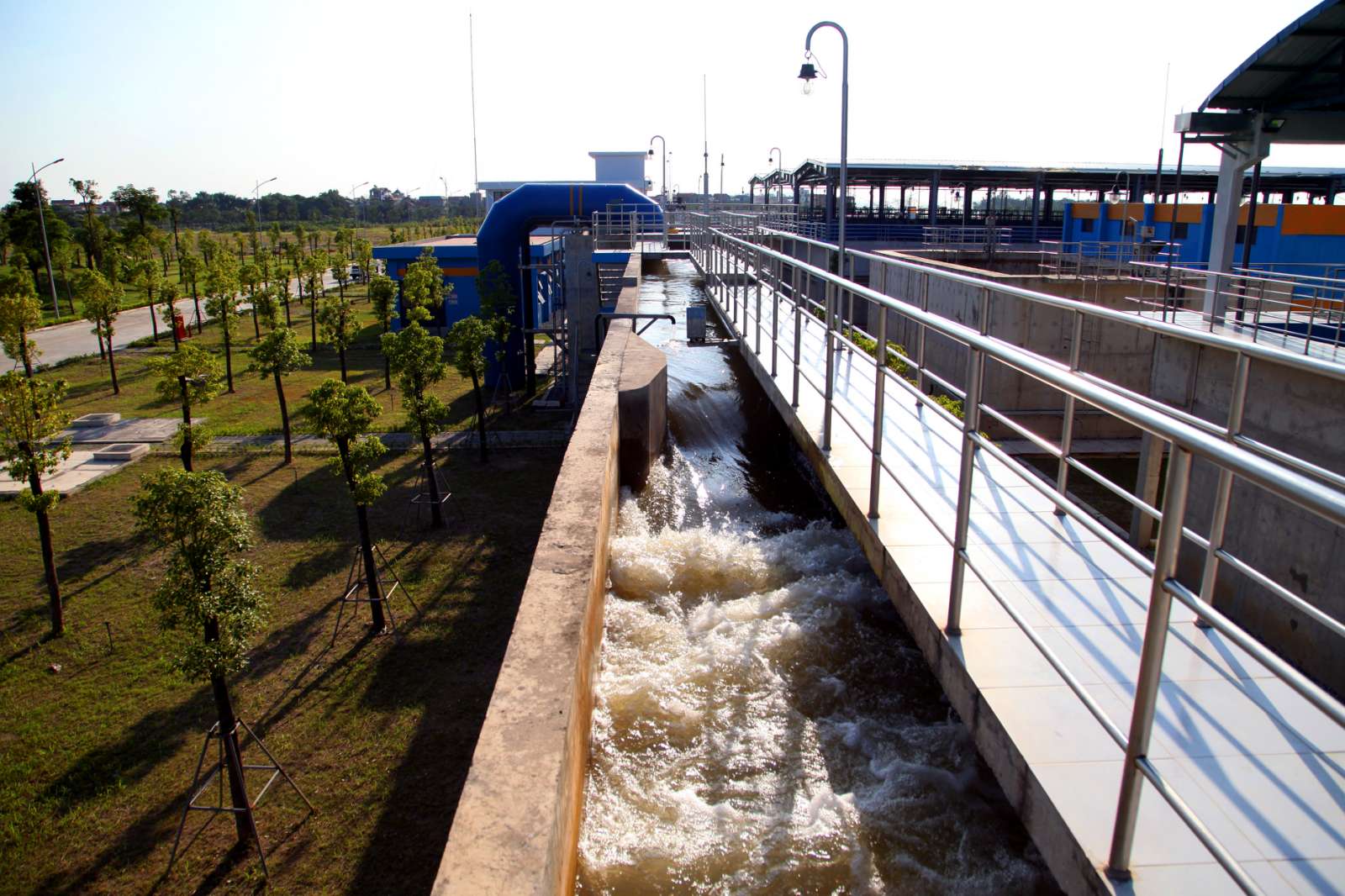 In the orientation of its development strategy, AquaOne Group puts the quality of clean water provided to customers as the top priority for all the plants of clean water treatment under its investment in construction, management and development.
The most important factors for output quality of a water treatment plant, supplied to consumers (civil and industrial users) is the continuous supply of high-quality water and guaranteed residual pressure of ouput. Technology will directly determine the above factors, therefore, it is well implemented from the very beginning of AquaOne Group's projects:
With the technology designed, constructed and installed by Veolia company of the French Republic (a leading prestigious unit in the international water industry), Song Hau surface water plant has been operating in a reliable and stable way since October 2017 to present.

Song Duong Surface Water Plant selected general contractors of leading international technology to design, construct and install the technology for the whole phase I, with a capacity of 300,000 M3/day: International general contractor Wabag is selected for PK1A and the general contractor Aone, Germany is selected for PK1B.
A very specific requirement of European standards for water supply systems is that there are no intermediate tanks/basins, in other words, clean water will be directly supplied from the water treatment plant through the direct transmission and distribution network to the consumption taps (end-use point) - this factor requires that the supply pressure at the outlet of the plants must be strong enough. Aquaone's water plants are equipped with pump systems controlled by inverters and pressure sensors to ensure strong and stable water pressure at the place of water supply to customers. Water tanks and roof tanks, transfer pump systems are not required at the water consuming households. Accordingly, the risks of pollution of clean water sources at open intermediate stages will be completely controlled (such as underground tanks, tanks on roofs) and the investment and operation costs for the system of storage tanks and transitional pumps to the end consumer will be reduced.
Vietnam's clean water quality is currently in compliance with QCVN 01-1:2018/BYT: National technical regulation on quality of clean water used for domestic purposes (applied for water treatment plants with capacity of over 100,000 M3/day). AquaOne Group's water treatment plants strictly meet 99 indicators of the above standard. Among them, there are very important indicators such as:
Indicators of inorganic, organic potential risks of cancer: arsenic, ammonium, etc.

Indicators of heavy metal content: lead, manganese, cadmium, etc

Indicators of microorganisms at risk of intestinal diseases: ecoli, coliform, etc.

Sensory and inorganic indicators such as turbidity; color, taste (degree of purity)
During the trial operation of the plant, an independent intermediary unit (under the system of Preventive Medicine Centers) will be invited to take samples and test the output of clean water by the project management consultant. Only when satisfying all 99 indicators of QCVN 01-1:2018/BYT, the plant shall be officially put into operation. During stable operation, such indicators must be continuously observed.
AquaOne Group's efforts are even higher than required by QCVN 01-1:2018/BYT. In addition, AquaOne Group complies with strict requirements for domestic water according to European standards. Therefore, the clean water of Song Hau and Song Duong surface water plants can be directly used at the consumption taps (if the water is supplied through a transmission and distribution network of clean water which is completely (100%) controlled by AquaOne Group)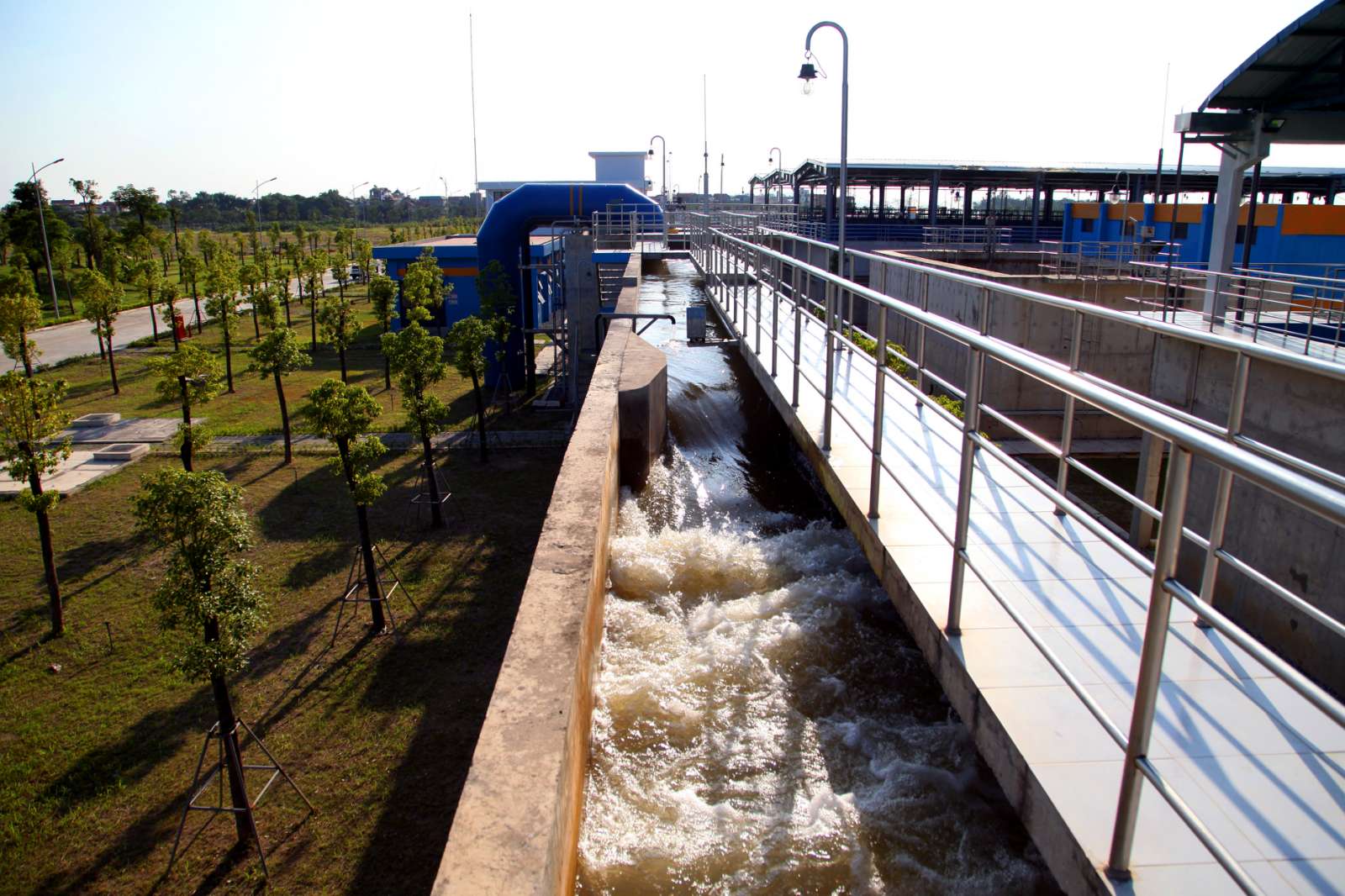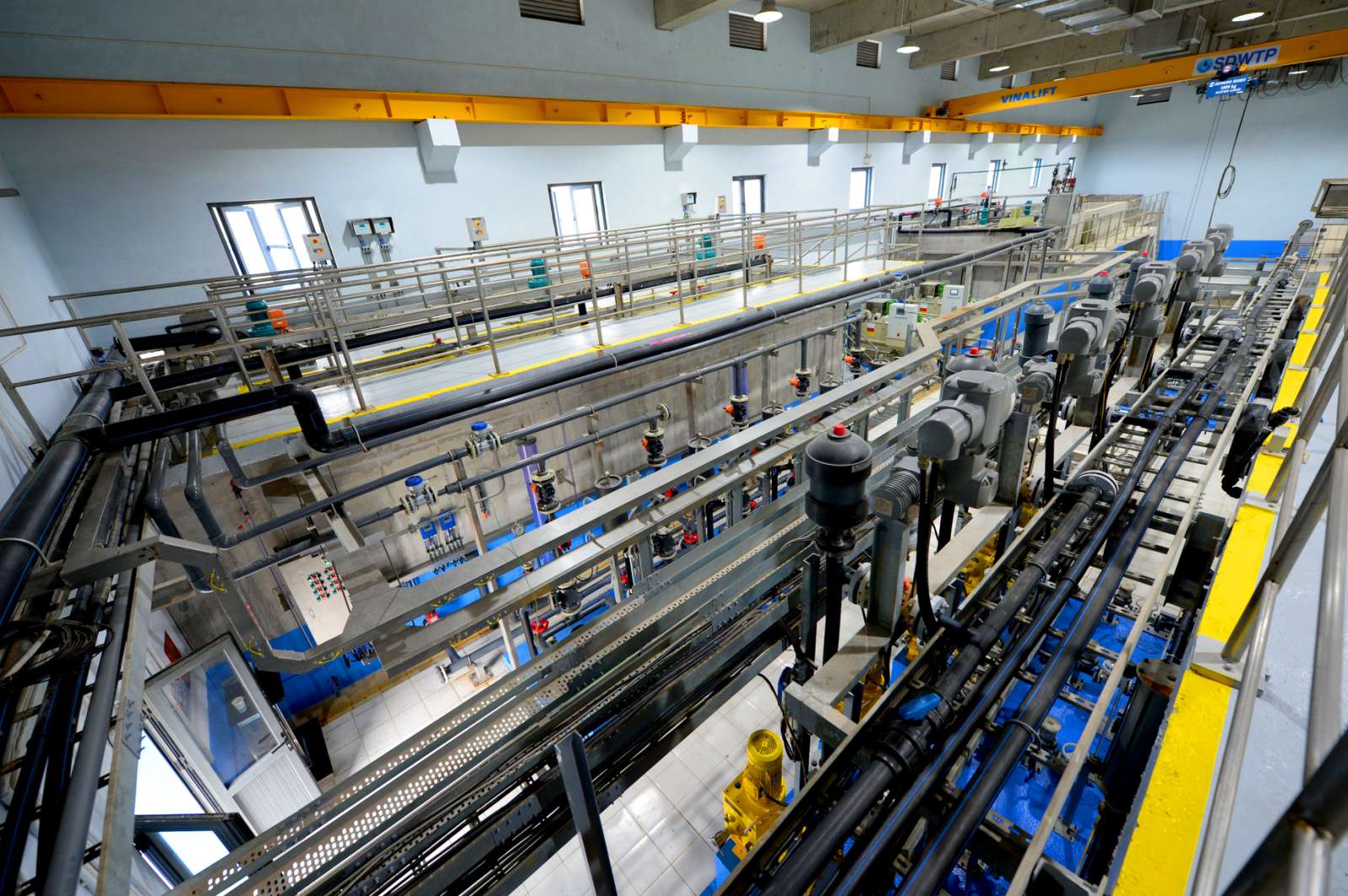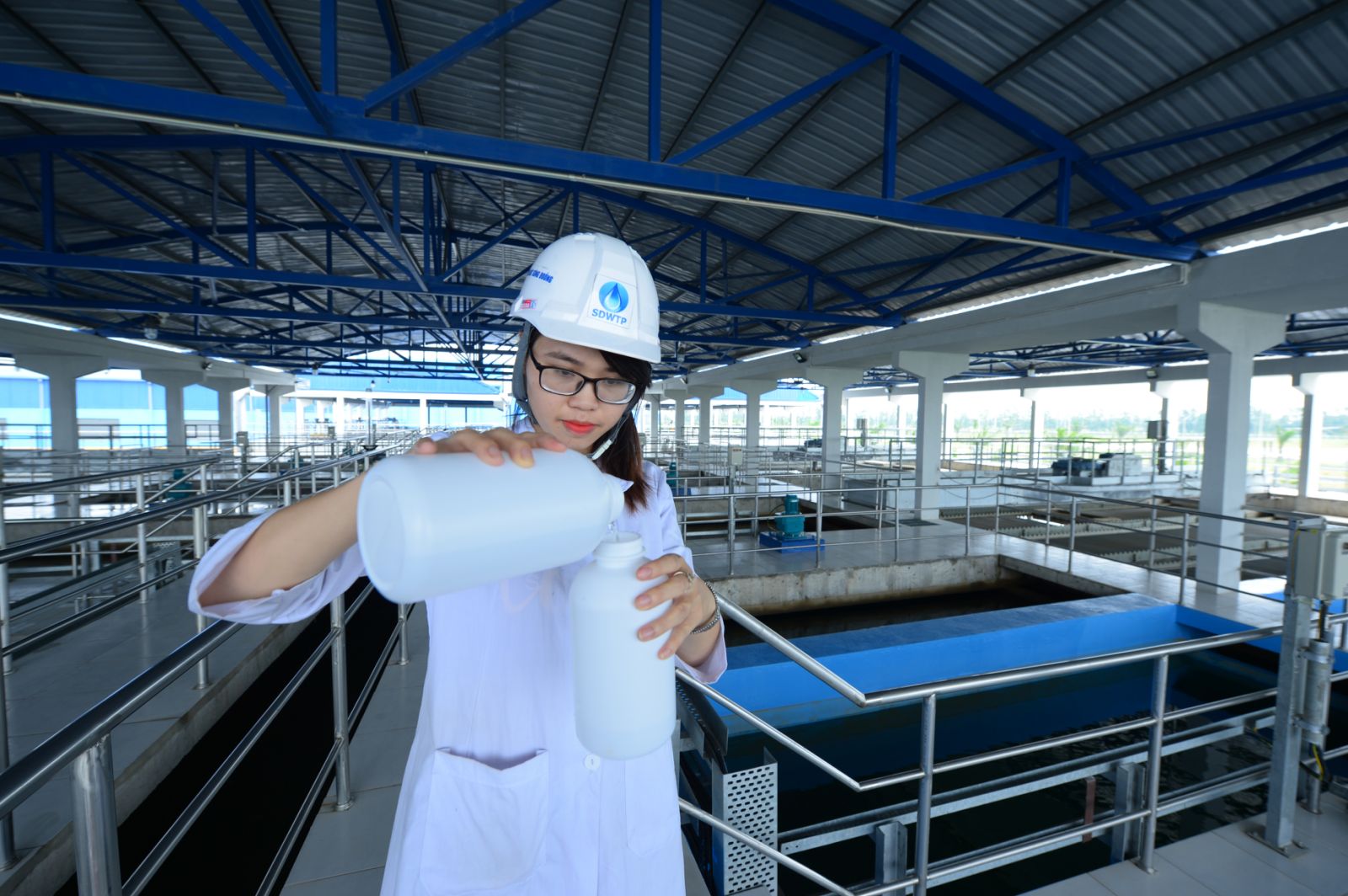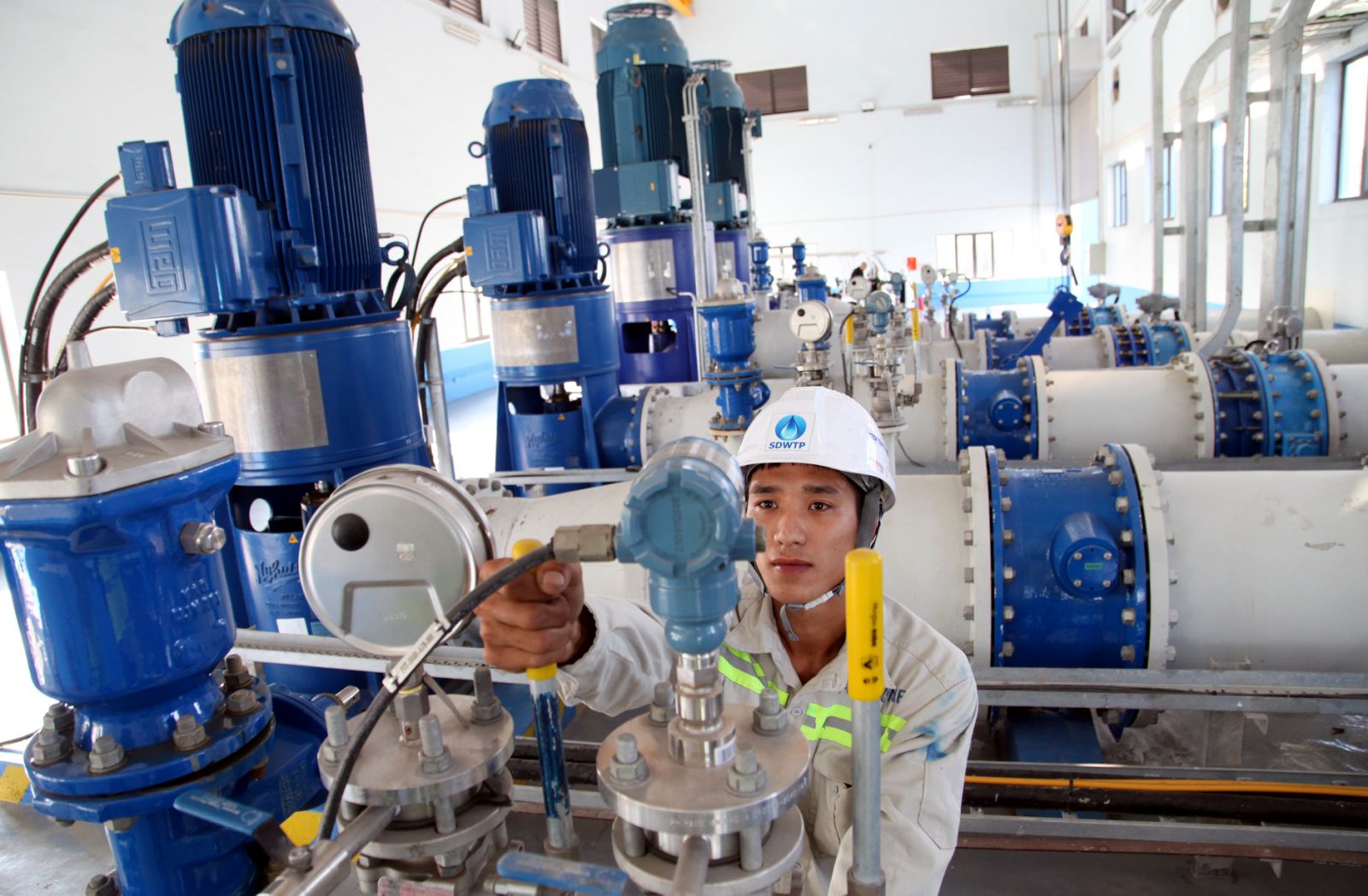 A system of analytical and measuring instruments with 100% automation will control quality for all points, steps and stages during the production of clean water from input raw water, quantitative ratio, mixing treatment chemicals, pre-settling, filtering, sterilizing stages and finally, clean water tank before water is pumped to the supply network. Parameters are continuously analyzed and recorded in real time by strict sampling process to determine and control water quality after production stages. On this basis, the mixing ratio of treatment chemicals shall be optimized to save treatment costs and ensure the safe water supply.
Solutions for prevention of potential harms and early warning system have been established. Thereby, the plant can perform early detection and identification of pollution risks or raw water quality problems to take appropriate and timely measures of prevention and treatment. For example, the plant established a watch tower and a float for prevention of oil film in order to detect and handle the risks of oil contamination at the gate of water intake, etc.
In strictly compliance with the above contents, the system of water treatment lines at the plants invested by AquaOne Group is currently ensuring the 24/7 supply of clean and quality water to their customers. In the next few years, other plants of AquaOne Group in provinces, such as Long An and Hoa Binh provinces, will also inherit and promote the experiences of such large-scale regional projects. And they will continue to seek and use more modern technologies in the field of clean water treatment.
ENVIROMETAL TREATMNET ( SEWAGE SLUDGE)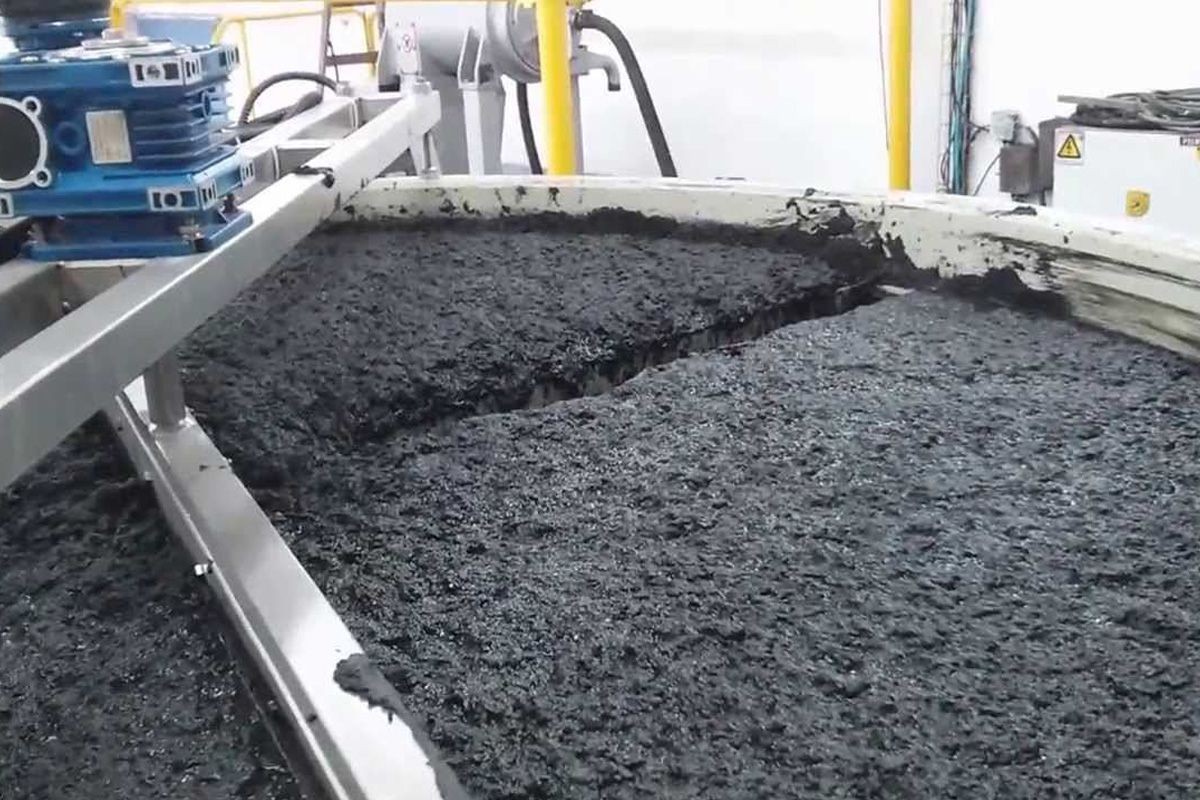 Environmental pollution is recently a burning issue. At present, sewage sludge from the drainage system and households in Hanoi in particular and cities in Vietnam in general is only collected to the concentrated landfill. In this place, measures for odor treatment and preliminary treatment are applied before sanitary burial. There is a high risk of secondary pollution from sludge leachate into surface and groundwater sources.
Therefore, a new approach should be taken based on application of stricter treatment measures to prevent adverse effects on the environment, reuse energy and materials and improve the living conditions of the population.
AquaOne Group signed a memorandum of understanding with the Hanoi People's Committee about the study of investment and construction of a complex of biotech sludge treatment plants in Hanoi City. AquaOne Group desires to successfully start this project and expand more new projects to bring solutions for sustainable development, energy-saving and contribute to improving the living environment of the community in the future.
RENEWABLE ENERGY
Usage of renewable energy is the goal of sustainable development. Up to now, in two regional water plants of AquaOne Group under operation, known as Song Hau Surface Water Plant and Song Duong Surface Water Plant, the solar power systems on the roofs of the water treatment works have been installed.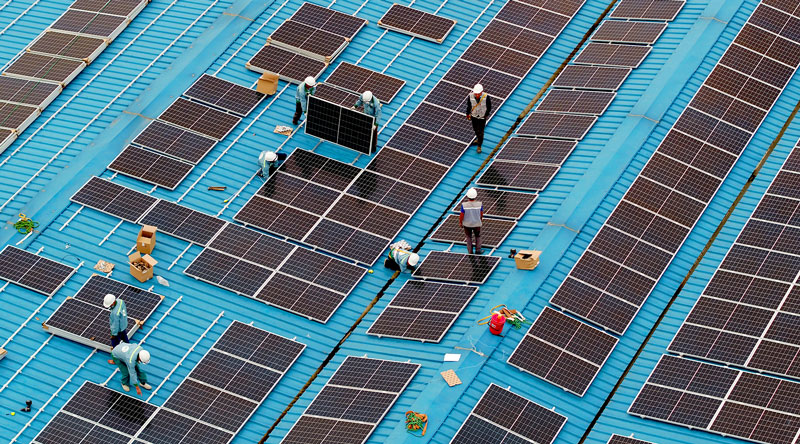 *The Tilia Group, Germany has been supporting Vietnam's municipal water and wastewater companies in optimizing their operations, especially improvement of operational efficiency and energy-saving since 2015. In Hau Giang Province, one of the ideas developed with Vietnamese partners is partial satisfaction of energy needs of Hau Giang water plant with renewable energy sources. Tilia Group's subsidiary, known as Aone Deutschland AG, invested in building a 30 kWp rooftop solar power system installed on the roofs of water treatment works. The usage of additional energy from rooftop solar systems during peak hours has a positive impact on energy cost savings during peak hours.
*In 2018, in his visit to Vietnam, Mr. Martin Dulig, Minister of Economic Affairs, Labour and Transport and Deputy Prime Minister of Saxony State - Federal Republic of Germany and leaders of Hanoi City People's Committee witnessed the signing ceremony of Memorandum of Understanding (MOU) between AquaOne Group and Aone Deusheuche Company - Germany on cooperation for investment in the construction of a solar power system on the roof of water treatment tank systems at Song Duong Surface Water Plant, with potential capacity up to 10.8 MWp.
AquaOne Group 's rooftop solar power project at Song Duong Surface Water Plant was commenced in September 2020, aiming to build an eco-friendly operating ecosystem, including the use and production of clean and sustainable electrical energy from the sun. The project consists of 3 phases, specifically, in Phase 1, more than 8,100 solar panels, with a capacity of nearly 1 MW were completed, installed and connected to the national grid by the end of 2020.