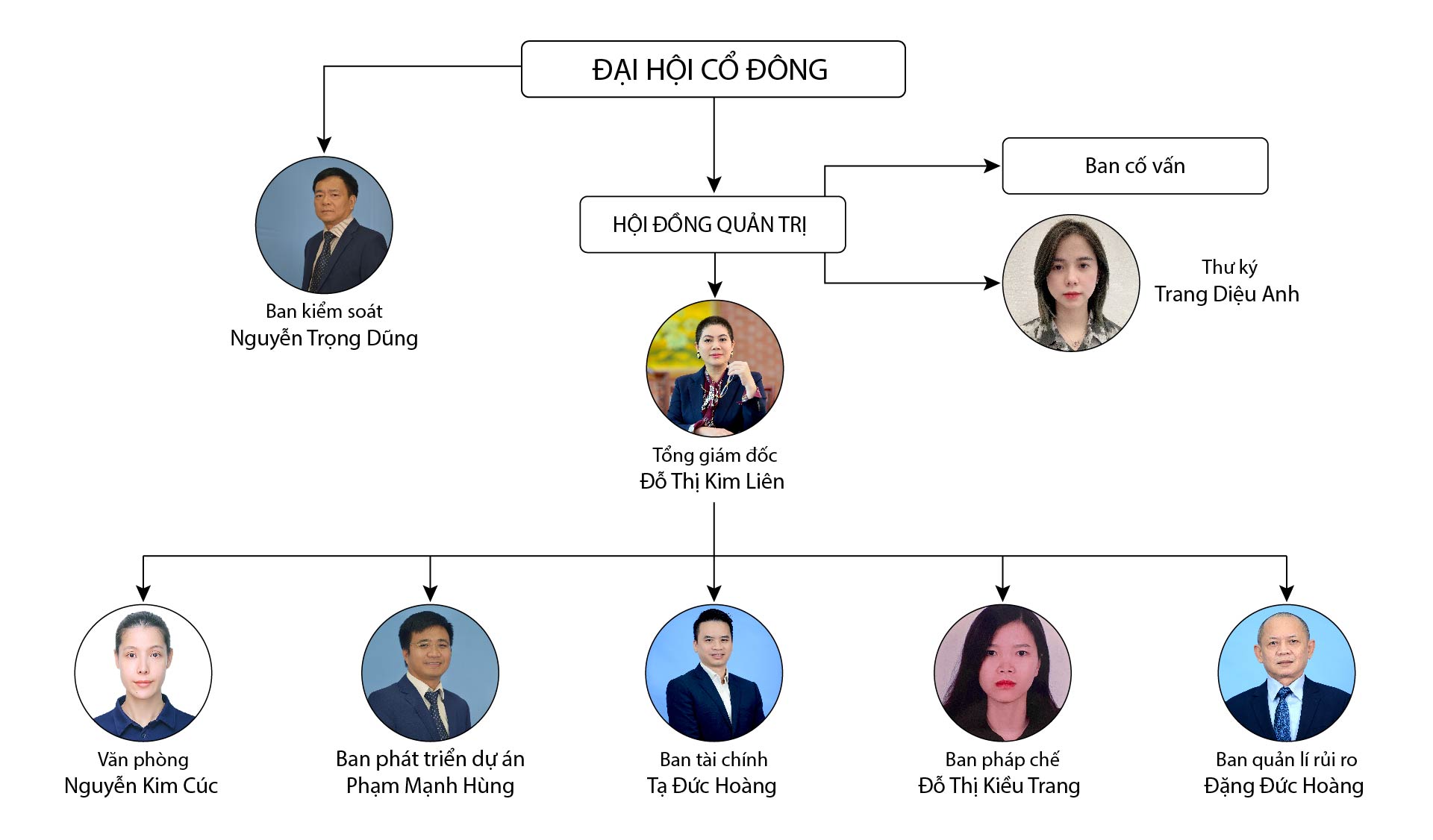 Madam Do Thi Kim Lien

Chairman of the Board of Directors/General Director

Mrs. Do Lien has been more than 20-year experienced in business administration in Vietnam with many different trades.

She is a businessman with a deep understanding of laws. She has assumed the leading role in the positions of President cum General Director of AAA Insurance Joint Stock Company; Founder of LIAN technology insurance application; Honorary Consul of South Africa in Ho Chi Minh City and many other businesses before becoming President and CEO at AquaOne Vietnam.

In addition to her outstanding business capacity, she is always interested in the community's sustainable development goals. She sponsors many youth start-up projects. She is the person who conducts many charity programs as well as takes many actions to support the construction and protection of a green living environment.

Mr. Pham Manh Hung

Deputy General Director for Project Development

Mr. Pham Manh Hung graduated from Hanoi University of Architecture, majoring in Water Supply and Sewerage, then received a Master's degree in Environmental Management from the University of Queens, Australia. He has more than 18 years of experience in the field of project development, construction investment and operation management of water supply and drainage systems and environment at domestic and foreign companies WASEENCO, VIWASEEN and Veolia. He joined Aquanoe in 2016 as a technical manager for the Duong River Surface Water Treatment Project. In 2018, he was appointed Technical Director of projects and then Deputy General Director in charge of project development of the Group.

Mr. Dang Duc Hoang

Deputy General Director for Risk Management

Mr. Dang Duc Hoang has more than 20 years of experience in corporate financial management in Vietnam. He used to work at Bao Viet Insurance Joint Stock Company, AAA Insurance Joint Stock Company; Toan My Investment-Construction Joint Stock Company…In 2018, he joined AquaOne Vietnam Group.

He has contributed significantly to the Company development, using financial management experience in risk management of the Company. He also expands personal relationships with business partners in many sectors as well as local authorities where AquaOne projects are implemented. Mr. Dang Duc Hoang is currently holding the position of Director of AquaOne Long An Water Joint Stock Company.

Mr. Nguyen Trong Dung

Head of Supervisory Board

He used to be the Director of the Corporate Innovation Department - Government Office. He graduated with a Bachelor's degree from National Economics University in the 1980s before receiving a Master of Business Administration from Irvine University (USA) in 2007, and with over 37 years of experience. Mr. Dung has 17 years of experience in the field of enterprise management and 20 years dealing with the arrangement, innovation and development of state-owned enterprises.